READILY AVAILABLE, COMPREHENSIVE LARGE & SMALL ANIMAL CARE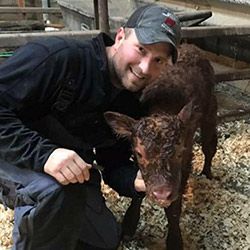 Dr. Ryan Shuey
Dr. Ryan Shuey has been an associate veterinarian here at Southern Hills Veterinary Services Inc. since 2016, but has worked at this clinic with his father Dr. Scott Shuey for as long as he can remember. Dr. Shuey first attended Central College in Pella, Iowa for two years before attending veterinary school at Iowa State University. Dr. Shuey enjoys spending his free time with his Fiancé Adrianna and dogs Newton and Jazzy. The four of them watch Hulu together when Dr. Shuey is not playing tennis or working with his family's cow herd. Dr. Shuey loves performing surgery and pulling baby calves. He is also currently an Iowa Veterinary Medical Association Emerging Leader.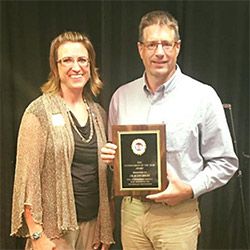 Dr. Scott Shuey
Dr. Scott Shuey has been with Southern Hills Veterinary Services for 22 years now. During this time he has helped the company grow from one location in Corning to 4 locations across Southwest Iowa. Dr. Shuey is originally from Tecumseh, Nebraska, but moved to Corning following his graduation from Veterinary School at Kansas State University. Dr. Shuey also has a Masters Degree in Ruminant Nutrition from South Dakota State university. When not helping manage the business side of SHVS Dr. Shuey enjoys attending activities with his wife and three children: Ryan, Madison, and Morgan. He also enjoys working with his Red Angus cow herd and taking his two dogs Winston (Dalmatian) and Graham (Corgi) on walks. Dr. Shuey's favorite activity on the job is pulling calves.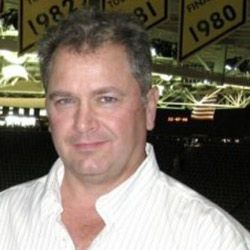 Dr. Greg Weis
Dr. Greg Weis came to Southern Hills Veterinary Services fifteen years ago following graduation from Iowa State's College of Veterinary Medicine. Dr. Weis is originally from Afton, Iowa which lead him to first attend SWCC in Creston before receiving his bachelor's degree from Northwest Missouri State University. Dr. Weis currently lives in Creston with his wife Joan and three sons Joel, Ben, and Bradley. When Dr. Weis isn't busy working cattle he enjoys working around his own farm or watching college sports. Dr. Weis also enjoys spending all the time possible with his granddaughters Everly and Adele.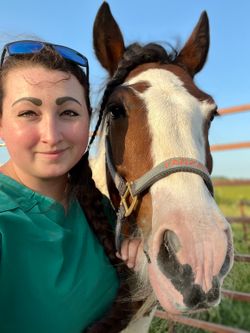 Dr. Samantha Hovasse
Dr. Sam Hovasse is an associate veterinarian at SHVS who started summer of 2022. Originally from Massachusetts, she completed a bachelor's and associate's degree at Becker College and started working as an emergency veterinary technician. Dr. Hovasse received her veterinary degree at Tufts Cummings School of Veterinary Medicine in Massachusetts and moved to Iowa following graduation. Dr. Hovasse enjoys both small and large animal medicine but particularly loves equine medicine. In her free time, Dr. Hovasse can be seen riding her Gypsy Vanner gelding Tarzan and also enjoys spending time with her dog and cats, Malcolm (Foxhound), Erza, and Aelin (tabby cats).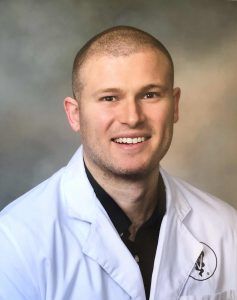 Dr. Josh Firoetto
Dr. Fioretto is an associate veterinarian at SHVS who started in the spring of 2021. Originally from California, Dr. F completed his bachelor's degree at California State University Fullerton before moving with his wife to Iowa, where her parents are from. There, he attended veterinary school at Iowa State University as part of the class of 2021. Together, he and his wife currently have one son and daughter. Dr. F enjoys both small and large animal work, and will try to spend as much time outdoors as he can when he isn't working.