READILY AVAILABLE, COMPREHENSIVE LARGE & SMALL ANIMAL CARE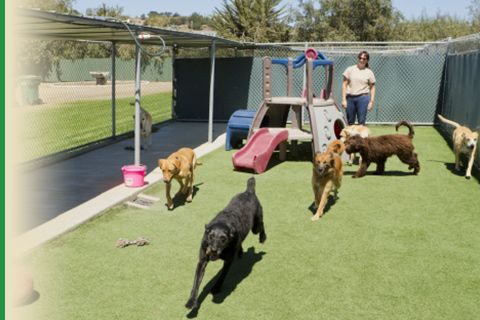 We offer comfortable boarding facilities with pick up times available any time during regular business hours. We have a very large variety of kennel sizes to ensure that all pets no matter their size will be comfortable during their stay.
Our staff will care for your pet as their own while you are away. Each pet is walked twice daily along with close monitoring throughout the day. We strive to provide a comfortable, clean, and stress free environment. If your pet is on medications you can be assured that they will be administered correctly.
You are welcome to include a nail trim, bath, anal gland expression, and/or ear cleaning while your pet is staying with us.
IVet Professional Formula Pet Food is fed to all pets that are staying with us, but you are welcome to bring your own pets diet if you so choose.
All animals staying with us are required to be up to date on all vaccinations and proper external and internal parasite control.